Brand identity for Spotify's Frequency Hub

I worked as an art director/Associate Creative Director to help Spotify officially launch Frequency,
a global initiative for Black music, entertainment, and culture to live and flourish year-round on and off the platform.
Frequency focuses on amplifying the voices of today's emerging and established
Black artists who are pushing the culture forward together.

We launched this initiative by designing the brand identity, naming, and launching films for the project.

(Link)

Agency: Quantasy & Associates
Design Director: Emma Vallee Callinan
Creative Director: Will Campbell
Associate Creative Director/Art Director: Christopher Latouche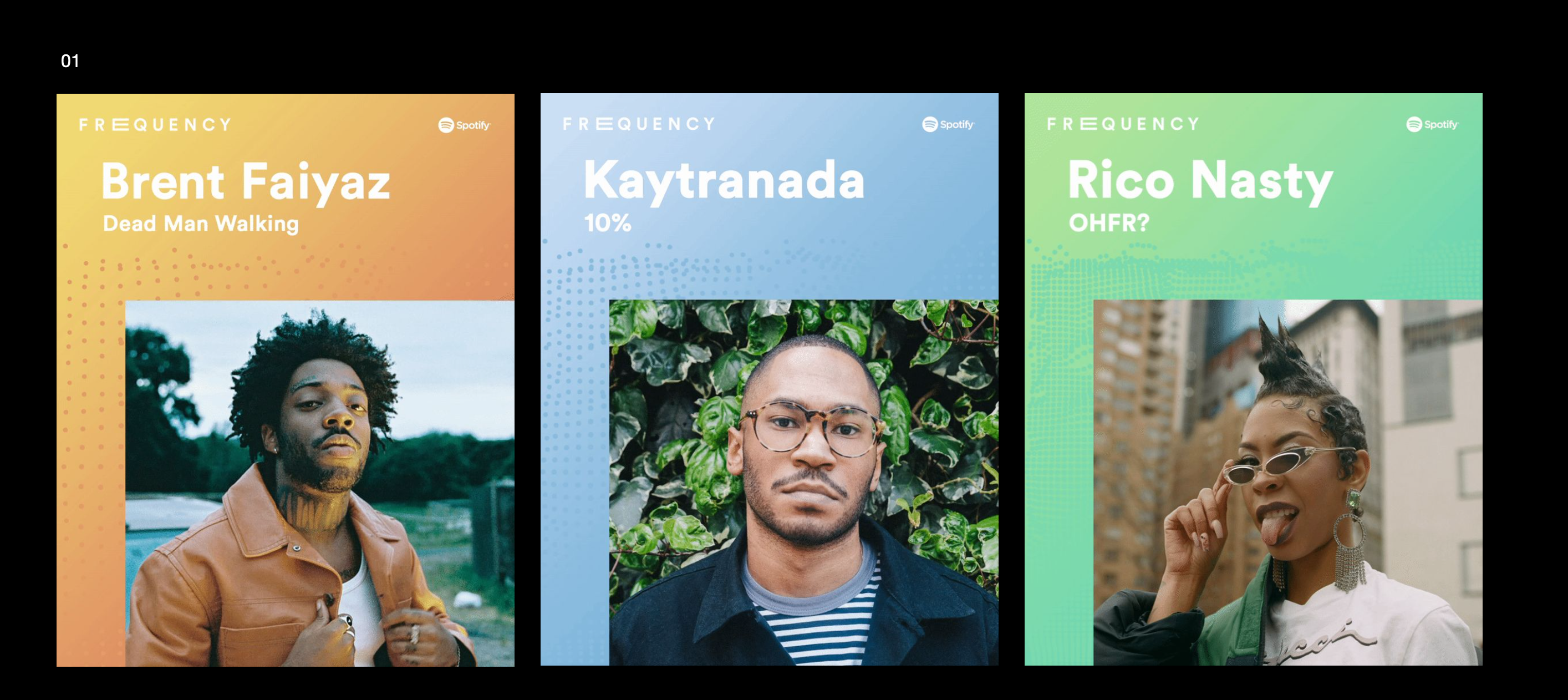 Directed by: Mike Carson
Executive Producer: Ryan Hahn | Prod. Company: HPLA
Agency: Quantasy & Associates
Agency Creative Director: Will Campbell
Agency Associate Creative Director: Christopher Latouche
Producer: Collin Druz
DP: Xiaolong Liu
Production Designer: Tyler Evans | Art Director: Angus Bersen
Editor & Sound Designer: Chaz Smedley | Color: Derek Hansen
Gaffer: Tony Jou | Key Grip: Jon Brooker
Special thanks to the Spotify Team!